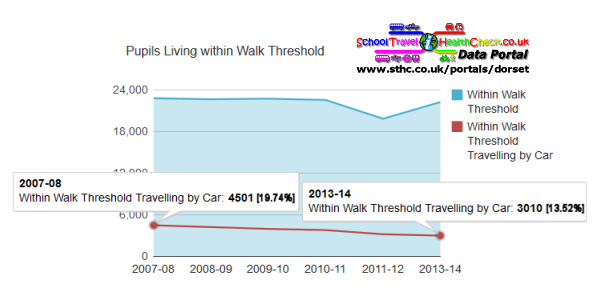 Welcome to the School Travel Health Check (STHC) - The STHC analysis service has been continually developed since 2004 in conjunction with local authorities, school communities and other stakeholders interested in how children travel to school and how far they travel to get there. It provides them with quality spatial intelligence data that enables them to quantify and visualise the actual school travel situation down to individual school level, thereby helping them to better target resources to achieve modeshift to more active and sustainable modes of travel on the "school run".
Since it began the STHC has successfully been delivered to nearly 30 local authorities, processing over 3.3 million pupil records from over 4,700 separate UK schools - some 22% of the LEA controlled schools in England.
Click & expand the sections below to find out more, or dive straight in to our demonstration STHC Data Portal...
Please contact us to find out what our spatial analysis service can do for you.